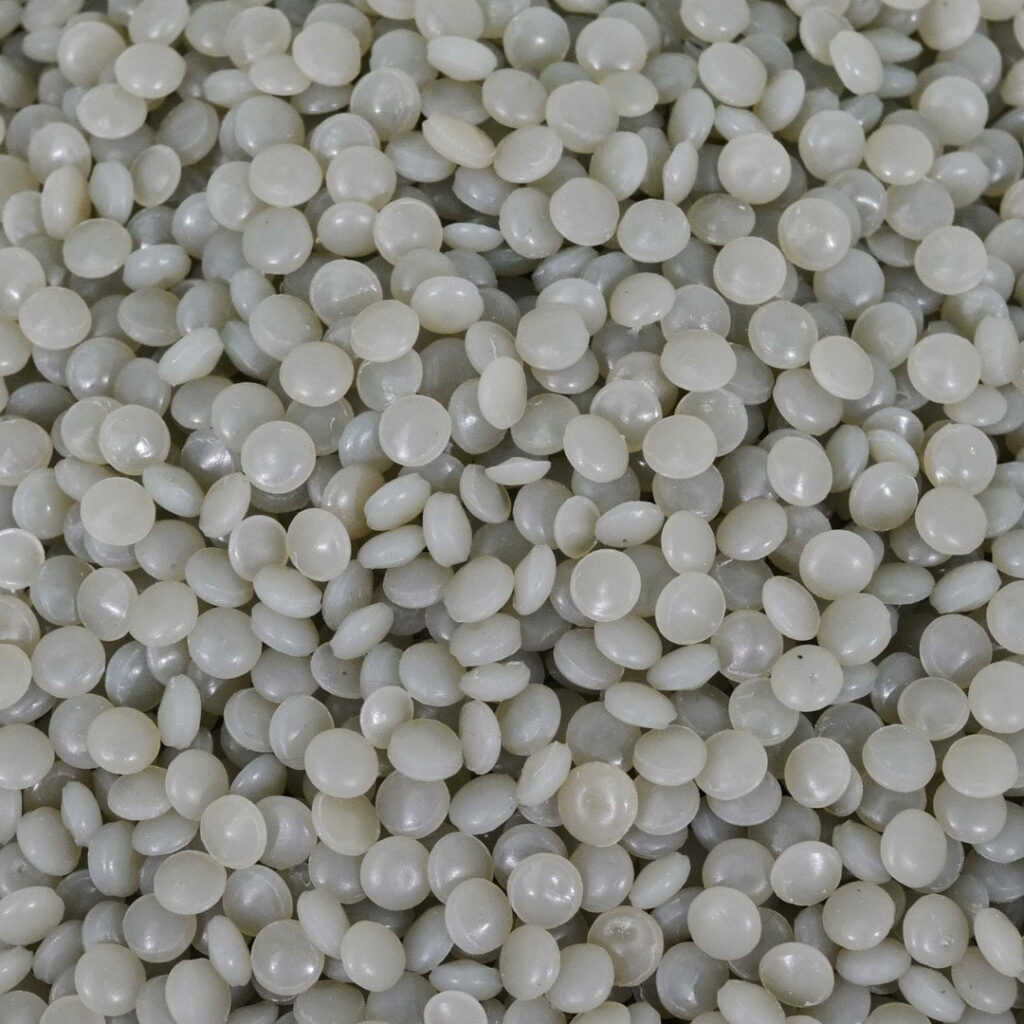 Posted: August 25, 2021
Welcome to the website of Circulus Holdings, PBLLC ("Circulus" or "we"). The following terms and conditions, together with any documents they expressly incorporate by reference, including without limitation the Privacy Policy (collectively, these "Terms of Use" or "Terms"), govern your access to and use of www.circulus.com, and any related Circulus websites, including without limitation any content, functionality and services offered therein (collectively, the "Site").
Please read the Terms of Use carefully before you start to use the Site.
BY ACCESSING, BROWSING OR USING THE SITE (INCLUDING YOUR SUBMISSION OF INFORMATION TO THIS SITE), YOU ACKNOWLEDGE THAT YOU HAVE READ, UNDERSTOOD, AND AGREED TO BE BOUND BY THESE TERMS OF USE, INCLUDING THE PRIVACY POLICY (WHICH IS INCORPORATED HEREIN BY REFERENCE), AND TO COMPLY WITH ALL APPLICABLE UNITED STATES LAWS AND REGULATIONS. You agree that the Terms of Use, combined with your act of using the Site, have the same legal force and effect as a written contract with your written signature and satisfy any laws that require a writing or signature, including any applicable statute of frauds. You further agree that you shall not challenge the validity, enforceability, or admissibility of the Terms of Use on the grounds that it was electronically transmitted or authorized.
This Site is offered and available to users who are 18 years of age or older and reside in the United States. By using this Site and any services provided by this Site (the "Services"), you represent and warrant that you meet the foregoing eligibility requirements. If you do not meet these requirements, you must not access or use the Site or use the Services.
THE INFORMATION PRESENTED ON OR THROUGH THE SITE IS MADE AVAILABLE SOLELY FOR GENERAL INFORMATION PURPOSES. WE MAY UPDATE THE CONTENT ON THIS SITE FROM TIME TO TIME, BUT ITS CONTENT IS NOT NECESSARILY COMPLETE OR UP-TO-DATE. ANY OF THE MATERIAL ON THE SITE MAY BE OUT OF DATE AT ANY GIVEN TIME, AND WE ARE UNDER NO OBLIGATION TO UPDATE SUCH MATERIAL.
Site Usage
You agree to use the Site only for lawful purposes and only for your own personal, non-commercial use. You may download or print a single copy of any portion of the content provided on the Site for your personal, non-commercial use, provided you do not remove any trademark, copyright or other notice contained in such material and provided you do not make other copies or otherwise provide such portion to any other person or entity. No other use is permitted unless otherwise expressly permitted in advance and in writing by Circulus. You may not, for example, use the Site to transmit, post, download, distribute, copy, display publicly, store or destroy material (a) in violation of any applicable law or regulation, (b) in a manner that will infringe the copyright, patent, trademark, trade secret or other intellectual property rights of others or violate the privacy or publicity or other personal rights of others, or (c) that is libelous, obscene, offensive, threatening, defamatory, abusive or hateful.
You are prohibited from violating or attempting to violate the security measures on the Site, including, without limitation:
1. Attempting to probe, scan or test the vulnerability of the system or network or to breach security or authentication measures without proper authorization;
2. Attempting to interfere with service to any user, host or network;
3. Sending unsolicited e-mail, including promotions and/or advertising of products or services;
4. Hijacking all or any part of the Site content, deleting or changing any Site content, deploying pop-up messages or advertising, running or displaying this Site or any Site content in frames or through similar means on another Site, or linking to the Site or any page within the Site, without our specific written permission.
We have absolute discretion to determine if any use violates these rules and to act as we deem appropriate in the event of any violation. Violations of system or network security may result in civil or criminal liability. We will investigate occurrences which may involve such violations and may involve, cooperate with, and make disclosures to, law enforcement authorities in identifying and prosecuting users who are involved in such violations.
Site Contents
Unless otherwise noted, all materials, including images, illustrations, designs, icons, photographs, audio, video clips, text, "look and feel", layout, graphics, messages, files, documents, and written and other materials that appear as part of the Site (collectively, the "Contents") whether publicly posted or privately transmitted, as well as all derivative works are property owned, controlled, licensed or used with permission by Circulus, and/or its parents, subsidiaries, partners, and affiliates (collectively, "Circulus") or other parties that have licensed to or otherwise permitted their material to be used by Circulus. The Site as a whole and its Contents are protected by copyright, trademark, trade dress and other laws and all worldwide right, title and interest in and to the Site and its Contents are owned by Circulus or used with permission.
Circulus, the Circulus logo and all other trademarks and service marks appearing on this Site are property of Circulus or are used with permission of the owner. You agree not to display or use such marks without Circulus' prior written permission. Circulus disclaims any proprietary interest in trademarks, service marks, logos, slogans, domain names and trade names other than its own.
The Contents of the Site, and the Site as a whole, are intended solely for personal, non-commercial use by the users of the Site and may not be used except as permitted in these Terms of Use. No right, title or interest in any downloaded materials or software is transferred to you as a result of any downloading or copying. You may not reproduce (except as noted herein), republish, publish, upload, post, transmit, distribute (including by email or other electronic means), publicly display, modify, create derivative works from, sell or participate in any sale of, or exploit in any way, in whole or in part, any of the Contents or the Site without the prior written consent of Circulus or the owner of such material. Nothing contained on this Site grants or should be construed as granting, any license or right to use, implied or otherwise, any trademarks, trade names, service marks, trade dress, copyrighted or other proprietary material displayed on this Site without the prior written consent of Circulus or the owner of such material. All rights not expressly granted herein by Circulus to you are reserved by Circulus and/or its licensors. Third-party trade names, product names and logos, contained in this website may be the trademarks or registered trademarks of their respective owners.
The information presented on or through the Site is made available solely for general informational purposes. We may update the content on this Site from time to time, but its content is not necessarily complete or up-to-date. Any of the material on the Site may be out of date at any given time, and we are under no obligation to update such material.
Requests to use the Content for any purpose other than as permitted in this agreement should be submitted to marketing@circulus.com.
Employment Application Information
From time to time we may offer a page on the Site on which users can upload personal information for the purposes of applying for a job with Circulus. Your information is subject to our Privacy Policy. You agree that any information that you submit will be truthful and accurate and that you will notify Circulus if and when the information becomes inaccurate or out-of-date. When you submit such information, Circulus will have the right, but no obligation, to consider you for open positions. By submitting a job application through the Site, you acknowledge and agree that Circulus may process and store your information for the purpose of considering you for existing or future job openings. You further acknowledge and agree that Circulus may use third party service providers to verify employment eligibility including, without limitation, the U.S. E-Verify program. Circulus does not make any guarantee that you will be considered or selected for any position based on your submission. Circulus is an equal opportunity employer.
Your Privacy Rights
All information we collect on this Site is subject to our Privacy Policy . By using the Site, you consent to all actions taken by us with respect to your information in compliance with the Privacy Policy.
Links to Third Party Websites
Circulus is not responsible for the contents of any linked website that may be contained on our Sites, or any link contained in a linked website, or any changes or updates to such websites. The inclusion of any link does not imply endorsement by Circulus of that website and is provided only for informational purposes. Circulus reserves the right to reject any request for a link to a third-party website and to remove any link for any reason.
Indemnification
You shall indemnify, defend and hold harmless Circulus and its subsidiaries, affiliates, partners, employees, attorneys and agents, from and against any and all damages, claims and actions brought by you or any third party resulting from your use of the Site in violation of these Terms, the infringement by you of any intellectual property rights of any person or entity, or the infringement by Circulus of any intellectual property rights of any person or entity based on or arising out of your use of or interaction with the Site.
Disclaimer and Limitation of Liability
THE CONTENT, SERVICES, INFORMATION AND ACCESS TO THE SITE ARE PROVIDED "AS IS" AND WITHOUT WARRANTIES OF ANY KIND, EITHER EXPRESS OR IMPLIED, INCLUDING, BUT NOT LIMITED TO, THE IMPLIED WARRANTIES OF MERCHANTABILITY, FITNESS FOR A PARTICULAR PURPOSE, SATISFACTORY QUALITY, AND NON-INFRINGEMENT. CIRCULUS DOES NOT WARRANT OR MAKE ANY REPRESENTATIONS REGARDING THE USE OR THE RESULTS OF THE USE OF THE SITE IN TERMS OF ITS QUALITY, CORRECTNESS, ACCURACY, RELIABILITY, OR OTHERWISE. CIRCULUS DOES NOT WARRANT THAT ANY PART OF THE SITE WILL OPERATE UNINTERRUPTED OR ERROR-FREE, THAT DEFECTS WILL BE CORRECTED, OR THAT THE SITE OR THE SERVER THAT MAKES IT AVAILABLE ARE FREE OF VIRUSES OR OTHER HARMFUL COMPONENTS, OR THAT TRANSMISSION TO OR FROM THE SITE AND ACCESS TO THE SITE WILL BE UNINTERRUPTED, CONTINUOUS, OR ERROR-FREE. THE FOREGOING DOES NOT AFFECT ANY WARRANTIES WHICH CANNOT BE EXCLUDED OR LIMITED UNDER APPLICABLE LAW.
IN NO EVENT SHALL CIRCULUS, ANY OF ITS AFFILIATES OR PARTNERS, OR THEIR RESPECTIVE ATTORNEYS, EMPLOYEES OR AGENTS BE LIABLE FOR ANY INDIRECT, SPECIAL, PUNITIVE, INCIDENTAL, EXEMPLARY OR CONSEQUENTIAL DAMAGES, INCLUDING, WITHOUT LIMITATION, LOST PROFITS, LOST SAVINGS AND LOST REVENUES, EVEN IF CIRCULUS HAS BEEN PREVIOUSLY ADVISED OF THE POSSIBILITY OF SUCH DAMAGES, WHETHER IN AN ACTION UNDER CONTRACT, NEGLIGENCE OR ANY OTHER THEORY, ARISING OUT OF OR IN CONNECTION WITH THE USE OR INABILITY TO USE THE SITE, OR THE INFORMATION, SERVICES, PRODUCTS, AND MATERIALS AVAILABLE FROM THE SITE. THESE LIMITATIONS SHALL APPLY NOTWITHSTANDING ANY FAILURE OF ESSENTIAL PURPOSE OR THE EXISTENCE OF ANY LIMITED REMEDY. THE FOREGOING DOES NOT AFFECT ANY LIABILITY WHICH CANNOT BE EXCLUDED OR LIMITED UNDER APPLICABLE LAW.
Inaccuracy; Reliance
From time to time there may be information on this Site that contains typographical errors, inaccuracies, or omissions, including those that may relate to our products and services. We do not warrant the accuracy, completeness, or usefulness of this information. Any reliance you place on such information is strictly at your own risk. WE DISCLAIM ALL LIABILITY AND RESPONSIBILITY ARISING FROM ANY RELIANCE PLACED ON SUCH MATERIALS BY YOU OR ANY OTHER VISITOR TO THE SITE, OR BY ANYONE WHO MAY BE INFORMED OF ANY OF ITS CONTENTS. THE FOREGOING DOES NOT AFFECT ANY WARRANTIES WHICH CANNOT BE EXCLUDED OR LIMITED UNDER APPLICABLE LAW.
We reserve the right to correct any errors, inaccuracies or omissions and to change or update information at any time without prior notice.
Circulus will use commercially reasonable efforts to provide accurate and updated information. However, Circulus cannot and does not guarantee the accuracy or completeness of such information. Finally, through the Site, Circulus may provide the capability for you to upload and download files from/to your computer. Although Circulus takes the security precautions outlined in the Terms of Use and Privacy Policy, there can be no guarantee that files you download from the Site will be corruption free, will not be intercepted by hackers, or will meet your needs and expectations.
No Waiver
Circulus' failure to enforce strict performance of any provision of these Terms of Use will not constitute a waiver of Circulus' right to subsequently enforce such a provision or any other provision of this Agreement, nor will any delay or omission on the part of Circulus to exercise or take advantage of any right or remedy that Circulus has or may have hereunder, operate as a waiver of any right or remedy.
Severability
In the event that any of the provisions of this Agreement shall be held by a court or other tribunal of competent jurisdiction to be invalid or unenforceable, the remaining portion hereof shall remain in full force and effect and such a provision shall be enforced to the maximum extent possible so as to affect the intent of the parties and shall be reformed to the extent necessary to make such provisions valid and enforceable.
Termination
This Agreement is effective until terminated. Circulus may terminate or suspend your use of the Site at any time and without prior notice, including if Circulus believes that you have violated or acted inconsistently with this Agreement. Upon any such termination or suspension, your right to use the Site will immediately cease.
Customer Support
Please contact marketing@circulus.com with questions or problems with the Site.
Contact Information
Should you have any questions about these Terms of Use, please contact us at marketing@circulus.com or visit our Contact Us page